How Laura-Jean Coached My Business from $20 an Hour to +$6K in Less Than 3 Months
Introduction:
Chances are, if you don't know Toronto business coach and entrepreneur Laura-Jean Bernhardson, you know someone who does.
With 30+ years of experience as a fashion entrepreneur and her 21-year run of the successful brick and mortar Fresh Collective, Laura-Jean has touched hundreds of Toronto entrepreneurs' lives, designers, and happy customers.
Mostly self-taught, she has run multiple businesses across multiple industries while coaching the businesses of others. (Check out her full story on the road to fashion entrepreneurship.)
Laura-Jean coaches primarily female-identifying and non-binary entrepreneurs through her one-on-one coaching program or group coaching sessions like her Social Media Fall Camp. You can also find her handing out sage advice on both the free and membership version of the Women Growing Empires Facebook groups she co-founded.
Laura-Jean is everywhere!
But, if you've never had a chance to work with her, you and your business are missing out.
When I first started one-to-one coaching with Laura-Jean, I had no official business, made $20 an hour from one client, and had no real entrepreneurial focus. But in just three months of coaching, I was able to launch an official business, grow into the role of entrepreneur, and get to my first $6K month.
Signing up to work with Laura-Jean was one of the best decisions I've ever made in my life.
And here's why.
Taking the Plunge:
I come from a hardworking, middle-class family, where everyone is an employee. Parents, grandparents, siblings, cousins, aunts and uncles (for the most part), all employees. Everyone works for somebody else, goes to their jobs, and gets paid a pre-determined amount.
Money and time are fixed.
All to say, there are no real role models in my life for breaking from the employee mindset. And I likely wouldn't have. Except that during the 2020 pandemic, I found myself absolutely unemployable.
Everything I used to do to make money (acting & serving tables — I know, the rarest of big city combos!) was shut down.
I realize this was the case for many folks, as I remember sending out job applications daily and seeing postings that showed 1900+ applicants. (That's a lot of people suddenly passionate about Veterinary Reception work!)
By November, I was so worn down trying to land a consistent job; I felt lucky to get a seasonal gig at a shop in Yorkdale Mall. But just a few weeks in, I was let go when lockdown went back into effect before the holidays.
Being let go from a job where most of my co-workers were more worried about mid-terms than rent was humiliating. I was so ashamed that even with my education and work experience, I had only set myself up to be entry-level and absolutely dispensable.
The smartest thing I ever did was do the dumbest Google search imaginable.
w w w dot business coach Toronto (delete delete delete) female business coach Toronto (enter)
(Okay, there have probably been dumber searches: Best places to buy discount shellfish?)
Upon clicking enter, on my computer screen popped up a bright and magnetic-looking woman with the warmest smile and brimming with total confidence. The banner read: "Laura-Jean Bernhardson: Business Coach. Entrepreneur."
I immediately booked a call and got her on the phone.
Me:
Um, ya, I like writing, um and I think I want to start doing it for real. I think.
Laura-Jean:
You want to start a business! Yay! Okay, well, how much money do you want to make?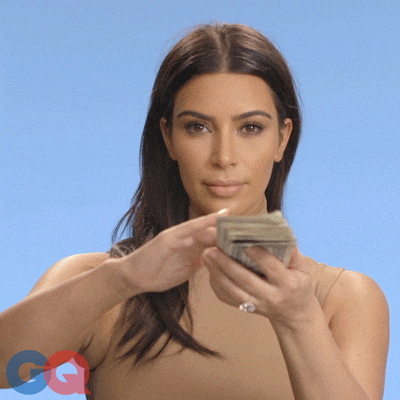 I almost dropped my phone.
How was that even a question?!
But instinct told me I'd come to the right woman. I instantly signed up for her 3-Month Coaching package without hesitation.
Here's a bit of what those months looked like from the inside ...
Month 1: Mindset
Do I even have a business?
In the first month, almost all of my weekly calls with Laura-Jean began with this question.
This initial phase was all about fleshing out the business. Who was my ideal client? What did I actually do for them? How could I connect with them?
"Great," Laura-Jean says on one of our calls. "So, you're a writer who will take on as much work from as many clients as you can! And deliver them excellent writing. Perfect!"
That should have been a great thing to hear, but my brain was in hyper-saboteur mode all through this initial phase.
My Brain:
Pump the breaks, lady! What if I'm no good at this? I take on all of these clients — now, they all want something from me — but what if I can't do the thing I say I can do?!
Understand, I have walked around a lot of my life thinking I'm a decently confident person. Wow. It turns out I'm dead wrong. Taking the plunge to start my own business revealed the genuinely dark nature of my negative thought patterns.
On the times that I voiced these thoughts aloud, Laura-Jean was always kind and patient. She knows the head garbage that swims around in the brain of someone trying something new and the imposter syndrome that none of us can keep quiet.